Page Reference:
5b5ad04c-632a-11ee-b8c0-8209015ded63
Firefly Car Hire Guide to Italy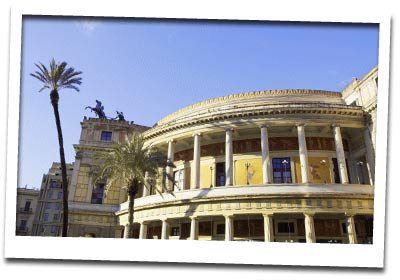 Hiring a car will open up new possibilities for your Italian holiday. With a hire car you can go where you like, when you like and not have to worry about catching the next bus!

Car Hire in Italy – Benefits

Italy is a fascinating country with many famous cities and landmarks, and there is plenty to see and do, from shopping for designer clothes in Milan, to sight-seeing in Rome, relaxing at Catania seacoast or visiting historical sites like Pompeii.




Rome, Milan and Catania are big cities, so if you want to truly experience all that they have to offer and see what's in the surrounding areas, it's a good idea to hire a car.




Hiring a car in Italy will also allow you to explore some of the less touristy areas of the country, or break up your holiday by staying in more than one location. There are some excellent scenic driving routes in Italy as well – if you hire a car, you can drive along the beautiful Amalfi Coast, taking in towns such as Sorrento, Amalfi and Ravello as you go.




Car Hire in Italy – Holiday Hotspots

Italy has a lot to offer, so think about the sort of holiday that you'd like and what you want to get out of it.


Do you want to indulge in shopping for the finest designer labels? If so, then a trip to Milan, Italy's style capital is for you.
Is sport your thing? Try catching a match at AC Milan, or joining the Tifosi at Monza for the Italian Grand Prix.


Are you interested in Italian art and architecture? If so, you may want to visit Rome with its world-famous museums and buidlings.

Once you've decided where you want to go during your holiday in Italy, you'll find that it's much easier to get around if you hire a car. You can base yourself in one place and then travel to wherever you want, whenever you want. To help you to plan your trip to Italy, we've produced guides to some of the most popular destinations, together with details of some of the attractions that you can visit when you hire a car. Click on the links for more information:

Car Hire in Italy – Hints and Tips Here are some hints and tips on driving a hire car in Italy:

Drive on the right hand lane.
The maximum speed limit is 130km/h (80mph).

There are several different types of road in Italy, each with their own speed limits:
Expressways – 130km/h (80mph)
Dual Carriageways – 110km/h (68mph)
Urban stretches – 90km/h (55mph)
Outside built-up areas – 110km/h (68mph)
Built-up areas 50km/h (30mph)
These speed limits are vigorously enforced and radar traps are often used so be careful to stick to them when driving your hire car.
On expressways, cars with engines smaller than 150cc are limited to 110km/h (68mph).
Cars towing trailers or caravans over 12 tons in weight, are limited to a speed of 70km/h (44mph) outside towns and cities. The limit is raised to 100km/h (62mph) on expressways.
Caravans that weigh between 3.5 and 12tons are limited to 80km/h outside built-up areas and 100 km/h (62mph) on expressways.
Tolls are charged for using the Autostrada and tickets can be obtained upon entry to the expressway with payment taken at the exit.
To make things easier, you can purchase a 25 Euro Viacard from toll booths, certain banks, petrol stations and tourist offices. The cards are accepted on all routes except for the A18 and A20.
It's a good idea to carry a replacement bulb set in your hire car.
Make sure that you are carrying your driving licence, V5 Vehicles registration document and a certificate of motor insurance when driving your hire car.
Only 0.4 milligrams of alcohol per litre of blood is allowed, so don't drink and drive. New drivers are treated more harshly.


Check our locations in Italy for more information:


Car Rental Software
by

Thermeon